COURSEMOS is a Learning Experience Platform(LXP) that accumulates various experiences and data of learners.
COURSEMOS has evolved to fit the cultural and educational environment based on the most widely used open source in the world and pursues an open education and harmonious and colorful e-learning ecosystem that anyone can enjoy.
COURSEMOS' product lines are Learning Management System, Student Experience Management System, and Artificial Intelligence-based Internet Based Test, which are being supplied to domestic and foreign universities and institutions.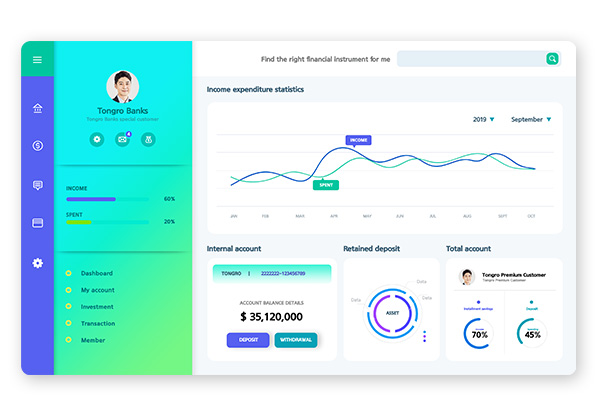 The Features of Coursemos
Support various learning environment

It supports effective learning in various environments, such as online courses, online-offline (Blended Learning), and offline courses, so that you can achieve better results.

Support various instructional method

It is implemented as a system to enable various learning methods such as Cooperative Learning, Discussion, and Fliped Classroom to help the interaction between learners and learners, and between learners and instructors.

Powerful Basic Features

It is faithful to basic functions for learning, such as Academic Warning and Enforcement Functions, Progress Management, Statistics, Intuitive Dashboard, and Super compatibility.
The Future of Coursemos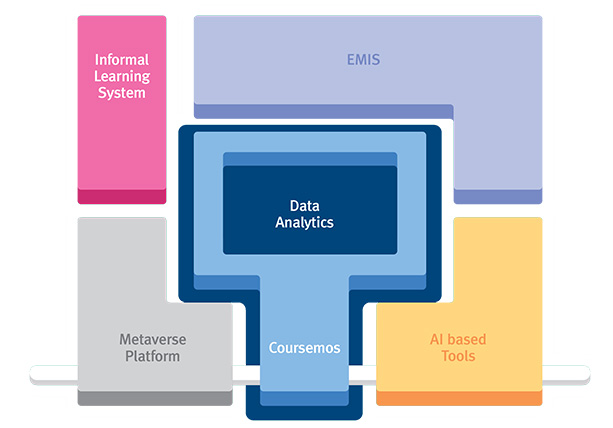 The expansion of the Coursemos platform will be divided into platforms, content and tools. It will provide a new user experience through the combination with Metaverse technology, focusing on platforms and contents. In addition, it will also be combined with AI technology to provide a various tools for learners and instructors. And all the information collected on these new platforms will be integrated to support institutional decision-making and personalized learning
The usage performance of Coursemos