Company Introduction
UBION,
Global Big Tech In Education
Ubion is an EdTech company that aims to bridge the global educational gap by establishing various learning platforms and providing professional educational services to lead digital transformation based on the 4th Industrial Revolution in lifelong education from K-12 to adult education.
Through constant R&D and challenges, Ubion develops learning platforms, solutions, and tools to help schools and other educational institutions identify and resolve learning deficits or learning gaps.
Ubion is also working to spread new technology education services based on the Boot Camp in online or offline.
Ubion will become a leading global EdTech company that leads the future education industry beyond Korea.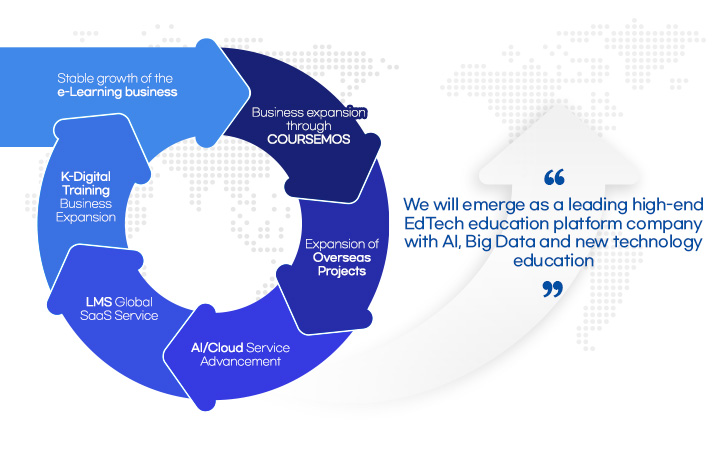 Company Introduction Video